Marketing & Growth
·
Ornikar France
·
Fully Remote
Ambassadeur Ornikar - France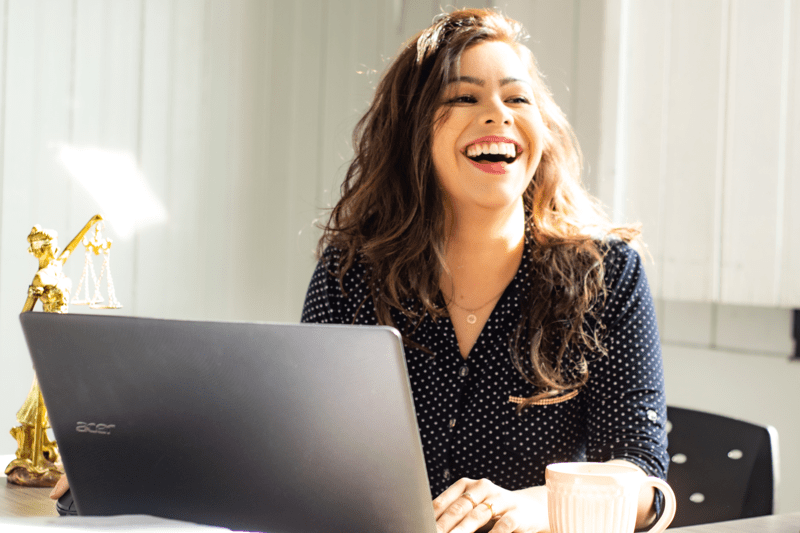 Qui sommes-nous ? 🏎
Après avoir modernisé la formation au permis de conduire, Ornikar se positionne comme un acteur majeur de l'accès à la mobilité en permettant à tous de bénéficier d'une assurance auto plus simplement.
Ornikar propose des outils pour une formation de qualité à prix abordables. Notre produit ne cesse d'évoluer : plateforme d'e-learning pour réviser son code depuis n'importe où, marketplace de mise en relation avec des enseignants indépendants de la conduite, assurance auto...
Aujourd'hui, une personne sur 3 passe une partie de son permis avec Ornikar et des milliers de personnes s'assurent chaque mois grâce à Ornikar.
Si tu veux participer au développement de cette grande startup Française, rejoins-nous 🚗


À propos de nos ambassadeurs 🦸
Nos ambassadeurs sont des étudiants ayant un statut d'auto-entrepreneur qui ont la capacité de représenter la marque sur les campus étudiants de France. 
L'objectif est de promouvoir Ornikar et de vendre les produits Ornikar sur un lieu qu'ils connaissent bien ✊ Les ambassadeurs étudiants sont présents dans toute la France et dans tous types d'écoles et universités 📍
C'est une aventure qui te permettra d'acquérir de l'expérience tout en mettant en œuvre des techniques de vente qui te serviront tout au long de ta vie professionnelle, mais également d'avoir un impact direct sur la vie de ton campus 🚀

Au programme de cette mission : fun, aventure, expérience professionnelle et rencontres enrichissantes 👌
Nos ambassadeurs étant sous le statut auto-entrepreneurs/freelance/indépendants, ils peuvent gérer leur temps comme ils l'entendent !
5 choses qui font de toi un ambassadeur idéal 🤩
Tu as un très bon relationnel : tu n'as pas peur d'aller au contact des gens
Tu es disponible et tu as du temps à consacrer à tes missions d'ambassadeur Ornikar
Tu es étudiant
Tu es autonome et tu aimes te fixer des objectifs 
Tu es actif sur les réseaux sociaux


Les missions 🛠
Partager tes codes promo à un maximum de clients potentiels
Représenter Ornikar sur des évènements étudiants partout en France
Assurer le suivi de ton campus et fidéliser les associations étudiantes
Organiser des actions permettant de promouvoir et de vendre les produits Ornikar
Construire un portefeuille clients et faire un suivi
Contribuer à la notoriété d'Ornikar sur les réseaux sociaux


Nous allons matcher si tu recherches… 🤝
Une expérience enrichissante et l'envie de développer des skills dans la vente et la prospection
Une rémunération intéressante
Une nouvelle expérience à valoriser dans ton parcours
Une expérience fun
Un mode de travail libre et indépendant : sous le statut d'auto-entrepreneur, tu peux gérer ton temps comme tu le souhaites 😉


Les next steps 🤝
Réponds à quelques questions afin que l'on en sache un peu plus sur toi
Un échange visio avec Florian, notre Business Developper chargé du programme ambassadeur
Un brief de mission et une auto-évaluation pour te préparer à te lancer dans cette aventure
Bienvenue dans l'équipe des ambassadeurs Ornikar :)
Team

Marketing & Growth

Role

Campus Manager

Locations

Ornikar France

Remote status

Fully Remote

Employment type

Contract
Who are we?
We are pioneers and dreamers.
We dream of a world where learning to drive is not an obstacle but an empowering experience that contribues to safer roads.
Our team reflects this quest for new horizons! People who are not afraid to build the future step by step. People who surround themselves with the best crew. People who turn the engine on everyday, as a team.
Marketing & Growth
·
Ornikar France
·
Fully Remote
Ambassadeur Ornikar - France
Loading application form
Already working at Ornikar?
Let's recruit together and find your next colleague.